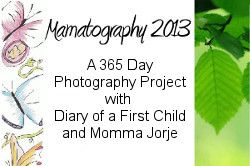 Mamatography: A 365 Day Photography Project. At least one picture per day of what you did that day.
This week is was Vacation Bible School at my church. I took Little I and my best friend's 3 year old son M.

This week we did a lot of running around, playing, and learning new things.

Also, I got approved for Unemployment. Apparently Homesite tried to fight it but their evidence wasn't enough to support firing me. Oh. And I start school on 8/27. I'm pretty excited.
Got bored and gave myself a French manicure.
M in Little I's roller skates.
Playing with tractors. Good thing I have 2 of just about everything.
After playing with his "sand"
I don't even know.
Sleeping. It's pretty much the only time he holds still.


Playing with firetrucks at Mama and Papa's house.