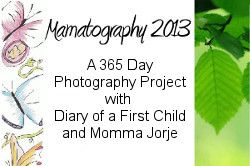 Mamatography: A 365 Day Photography Project. At least one picture per day of what you did that day.
Saw this on Pinterest. Didn't come out perfect, but I'm sure I'll get better with practice.
I mustache you a question.
The bounce house at Vacation Bible School
Happy Boy!
Little I loves his sand table, and you'll hear more about the "sand" tomorrow in a new post I'm trying out.
Early morning self portrait.
Little I got a haircut!
He looks so much older now!