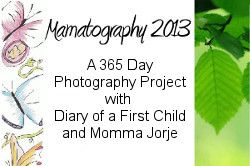 Mamatography: A 365 Day Photography Project. At least one picture per day of what you did that day.
We stopped Saturday night at the same campground we stopped at last Wednesday night in TN. We got there with enough time for B to take Little I swimming. He loved it and didn't want to come back to have dinner and go to bed.
We got back and Monday and Tuesday we had doctor/dentist appointments.
Wednesday I went to work and, long story short, I am no longer with Homesite. I'm at peace with it because I was going to need to leave to go to school full time next month anyway.
I went down to the Job and Family Services office to apply for some things because this was kind of unexpected and I didn't have any savings. I also applied for unemployment, because I feel like my being fired was unjustified. So we'll see where this goes.
My parents belong to a campclub and the weekend of the 14th was a camping weekend, so they asked me to come watch their house and be there with Mamaw after she flew home on Saturday.
Trying to hide before we left the campground.
On the way home, completely engrossed in the movie.
At home after his doctor appointment on Monday.
In the car waiting for the rain to let up so we can go into the grocery store.
Playing at one of the local parks.
He was jumping off my big comfy chair onto the cushions.
House sitting (a.k.a: Mamaw sitting) for my parents on Saturday. I got bored and played around with B's hair stuff.