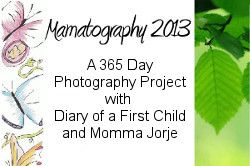 Mamatography: A 365 Day Photography Project. At least one picture per day of what you did that day.
He found the scissors, so I handed him some scrap paper.
Tried to get him to sit still for like 20 minutes.
Okay, I'm done now.
"Look! It's a heart, Mommy!"
Printed them out a couple days later and finally got everything updated.