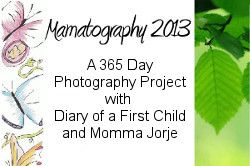 Mamatography: A 365 Day Photography Project. At least one picture per day of what you did that day.
Sunday morning picnic.
The rosebush I've been trying to kill for 3 years came back again.
At work, our outdoor space.
Good morning
Sitting like a big boy
Hiding
Had to cover his head to fall asleep.