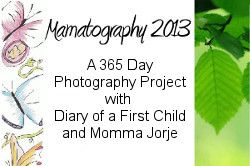 Mamatography: A 365 Day Photography Project. At least one picture per day of what you did that day.
Sorry, there were a couple days that I forgot to take pictures. Ah, the hectic life of a single mom going to school and working.
This construction guy was nice enough to give Little I a bit of a tour.
Donated hair to locks of love.
New hair.
Family portrait