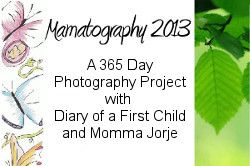 Mamatography: A 365 Day Photography Project. At least one picture per day of what you did that day.
Little I and M. M is 3 days older than Little I.
Not the snow again.
Reading is our favorite past time.
Little I and Papa
Awesome wrap: Chicken, bacon, baby spinach, yellow peppers, chipotle ranch sauce.
New skirt. :-)
My latest exam in Child Development. 112 out of 100