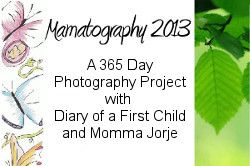 Mamatography: A 365 Day Photography Project. At least one picture per day of what you did that day.
Sunday we went to my parents house and Little I watched The Backyardigans on Papa's laptop. Hilarious.
I can't watch!
Chatting with the 3 year old down the street? ;-)
Happy face on the way to sleep.
Bleck. Glasses. We'll see how long I wear them.
Might as well take a picture with them for a couple days.
Late night "forgot to take a picture" portrait.
Candy hearts are always straight and to the point.