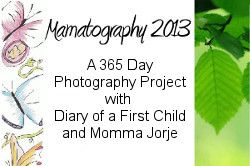 Mamatography: A 365 Day Photography Project. At least one picture per day of what you did that day.
Today Little I was sick. However, there were two good things about today: 1. It was my day off, and 2. The
Clean Sheet
I ordered from Babies R Us came in the mail.
Note the Little Green Machine, wipes container, and multiple washcloths/hand towels in the background. Not a good start to my day.
My sick Little I with his puke bucket, on the Clean Sheet.